Changli Titanium Nickel-Company Profile
Baoji Changli Special Metal Co., Ltd. was established in 2003 with a registered capital of 50 million yuan and an area of ​​32,000 square meters. The company's new site is located in China's Titanium Valley – Gaoxin 18th Road, Baoji High-tech Zone. It is a member of "Baoji • China Titanium Valley Industry Cluster" and an important backbone enterprise of Baoji Titanium Industry Association.
The company is a high-tech private enterprise integrating the production, processing, sales and R&D of new technological materials such as titanium, nickel and zirconium and their products. The main products are: titanium (nickel, zirconium, etc.) and titanium (nickel, zirconium, etc.) alloys Pipes, plates, bars and other products; titanium-based ruthenium series, iridium series, platinum series, lead dioxide anodes, etc.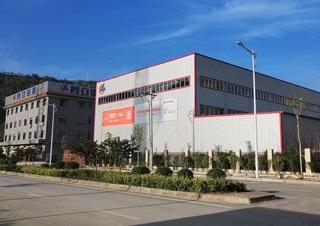 The company has professional production equipment, mature process technology, advanced quality system and testing system, and has the production qualifications for titanium, nickel, zirconium and other materials, and has passed ISO9001 quality system and BV production site successively. AMS, ASTM, JIS and other standards for production.
The company has an independent technical research and development team, and has long-term cooperation and academic exchanges with Xi'an Jiaotong University, Zhejiang University of Technology and other universities in and outside the province. More than 10 technologies have successively obtained utility model and design patent certificates from the Intellectual Property Office.
The company produces more than 500 tons of titanium, nickel, zirconium and other materials annually, and DSA-coated titanium anodes cover an area of ​​20,000 square meters. The products have been successfully used in aviation and aerospace in more than 70 countries and regions such as the United States, Russia, Japan, Germany, India, South Korea, and Taiwan. , petrochemical, electric power, environmental protection, chlor-alkali electrolysis, electroplating, hydrometallurgy and other industrial fields have become an important part of the titanium industry.
The company is committed to the business philosophy of "creating an industry with vitality and innovation ability", and pursues the "four modernizations" management goals of specialization of organizational structure, standardization of work methods, institutionalization of enterprise management, and professionalization of the workforce. Based on the development needs of the enterprise itself, Cultivate professional management talents, increase team building efforts, form a "high-end, sophisticated and practical" product structure advantage, and develop domestic markets.
Changli Titanium Nickel-Organizational Structure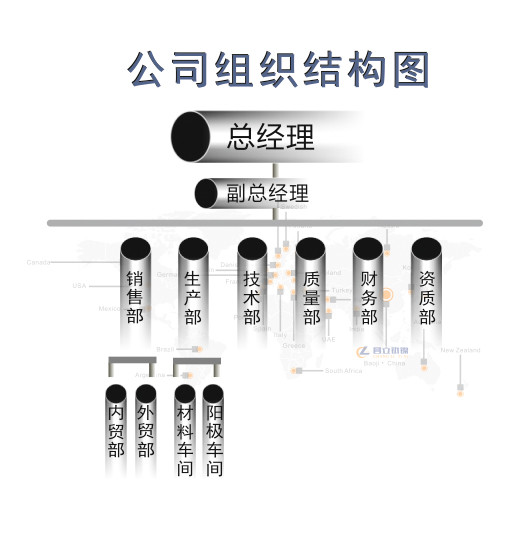 Changli Titanium Nickel-Development History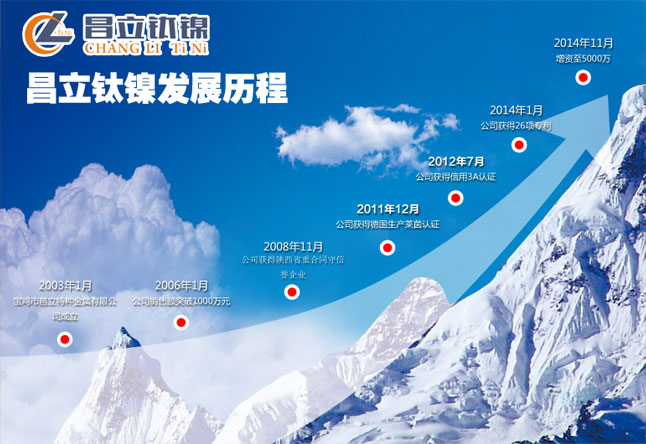 Changli Titanium Nickel-Corporate Vision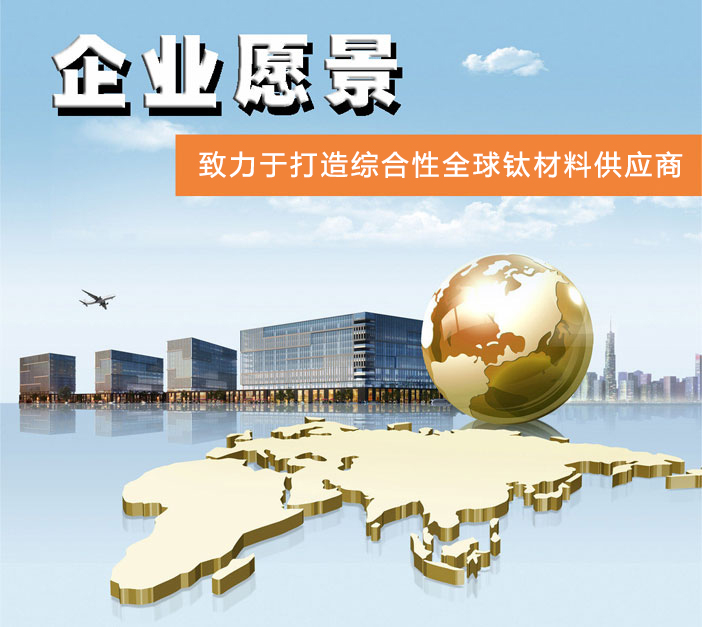 The "Belt and Road" initiative brings new opportunities, and the new era will certainly have new leaps. "Winning customers with service and enhancing image with brand" is the company's eternal belief. Changli is willing to join hands with customers at home and abroad to create a better future.